This week, my friend Caroline Mutoko was appointed to the Chair of the Kenya Tourism Development Corporation, a little known state corporation that is involved with the development of tourism in Kenya. Essentially, the Authority is meant to do the back end work to improve the business climate for Tourism operators in Kenya – and of course the citizen.
As far as I am concerned, the president could not have made a better appointment – and certainly to that position.
Most Kenyans know little about KTDC and my expectation is that with Caroline at the helm, they will know a great deal more. For Caroline, I have two hopes: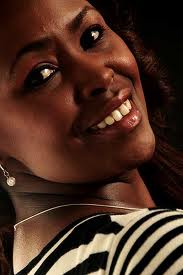 First, that she will start to blog regularly. This is something that I have been encouraging her to do for a while. And I am not about to relent.
Secondly, that the organisation will begin to look critically at the question of all-inclusive clubs at the coast. The issue in a nutshell is this: yes, we are happy that investors at the coast have invested in hotels. However, the trend is such that they have locked out the local businessmen (and worse yet demonised them).
When tourists come to, say, Malindi, the hotel provides them with everything – Marine Park tours on their own boats, Safari tours in their own vehicles, Town guided tours with their own staff and meals only at their own restaurants. What used to happen – and this is what is better for Kenya, is that the hotel would accomodate the tourists. It would list approved local boat owners and safari operators to conduct the safaris and they would be contracted by the guests.
This would allow for local business people to interface directly with tourists and grow the economy in reality. By interacting with locals, there were social benefits that were attained as well – lifelong friendships were made, poor families received additional support like with school fees and more. In addition, employment rates were a lot better.
For Caroline and her new team to take this agenda up – the localisation of the tourism industry so that local investment in the industry increases – will need for her to be brave. She would be taking on very entrenched interests. And it needs to be done. Luckily for Kenyans, Caroline is one of the bravest people I know.
Congratulations, mama Nduko!