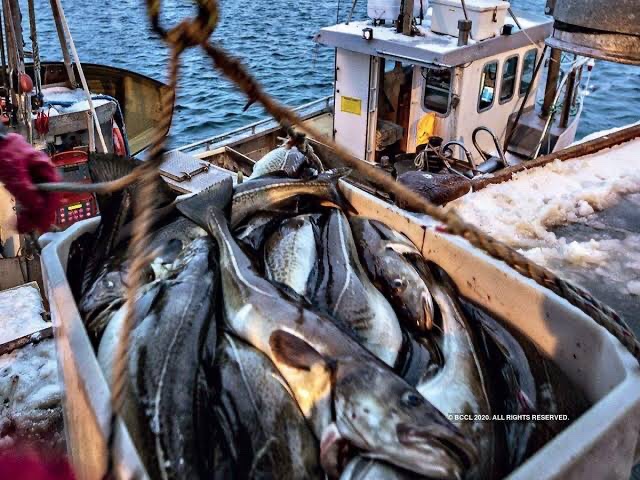 Today, I read a story in the newspapers that Kenyans are consuming poisoned fish, imported from China. Speaking to a friend, I wondered why we are importing fish from China, despite having a vast ocean to our right, a fresh water lake to our left and numerous lakes, rivers and other bodies of water dotted across our lands?
Since 2002, China has been the world largest exporter of fish and fish products. In 2005, exports, including aquatic plants, were valued at US$7.7 billion, with Japan, the United States and the Republic of Korea as the main markets.

Fish total: 49.5 million tonnes (54,600,000 tons) (2005)

Aquaculture total: 32.4 million tonnes (35,700,000 tons) (2005)

Fisheries GDP: US$ 45.9 billion (2004)

Consumption: 25.8 kg (57 lb) fish per capita (2003)

Source: Wikipedia
What Kip told me was that the answer lies in corruption – the fact that the vice has become such a way of life for us that it is inconcievable that we can deal with it effectively. At one point, he noted, we thought the problem was the constitution – it clearly wasn't. We are exhibiting much more corruption at a scale that makes Goldenberg look like child's play.
The chinese importers bring in the fish and they are able to bribe their way up and down government – to lift the ban on fish imports (which should be reinstated and we fix our own blue economy), to look the other way while inspecting the fish, to lose focus on the Kenyan fish farmers and fishermen.
Meanwhile, local business people and fish farmers have no support – there is no money for maintaining our water ways (reforestation, cleaning, managing waste in the rivers).
---
Three days ago, I had a chance to sit with six businessmen who in 2017 were well on their way to qualifying for the Top 100 Kenyan SMEs. They each employed between 15 and 25 permanent employees as well as a host of consultants. They each had a vibrant service ecosystem around them – internet service providers, printers, office equipment suppliers, trainers, designers, and so on.
Today, they all had let go of majority of their staff, maintaining perhaps one or two each, they had shut down and relinquished their offices and they had moved their operations to their homes. At least 3 of them had moved their families from prestigious neighbourhoods in Lavington, Westlands and Loresho to the suburbs outside town (Ruai, Kitengela and Thika as well as Eastlands) in a bid to save on costs.
"The government owes me a lot of money and there is no new business I am seeing," says one. "I was a major supplier to the tier one companies, now they are outsourcing manufacturing to other countries and therefore don't need materials from Kenya," said another.
So far, I have counted more than 12,000 jobs lost in the past year from tier one companies – especially in Manufacturing as many manufacturing companies have resorted to being mere distributors of their brands, which are manufactured in China and other places.
---
This week, we read about the massive increase in debt. So far, as a country we owe a total of Kshs. 6.4 Trillion shillings. We owe more than we have budgetted for and even worse, we owe more than our revenue which is expected to be Kshs. 2.4 Trillion. And we haven't stopped – see this thread detailing the latest on debt
---
My friend Kip told me that having looked at the situation, the only solution that he can see is if we let the country crash and reboot. Maybe then we can get a Lee Kuan Yew, the venerated Singaporean leader who turned that country around with an iron fist.
I don't know what to think. I can only ramble. Should be prepare for a crash?