I am excited to have been recognised as one of 40 outstanding men in Kenya by the Business Daily in the Top40Under40 men. This means something to me because recognition matters – and it motivates me to do more. I would not have expected to be nominated because I work mainly in the social sector, but I am very grateful to have been nominated and selected.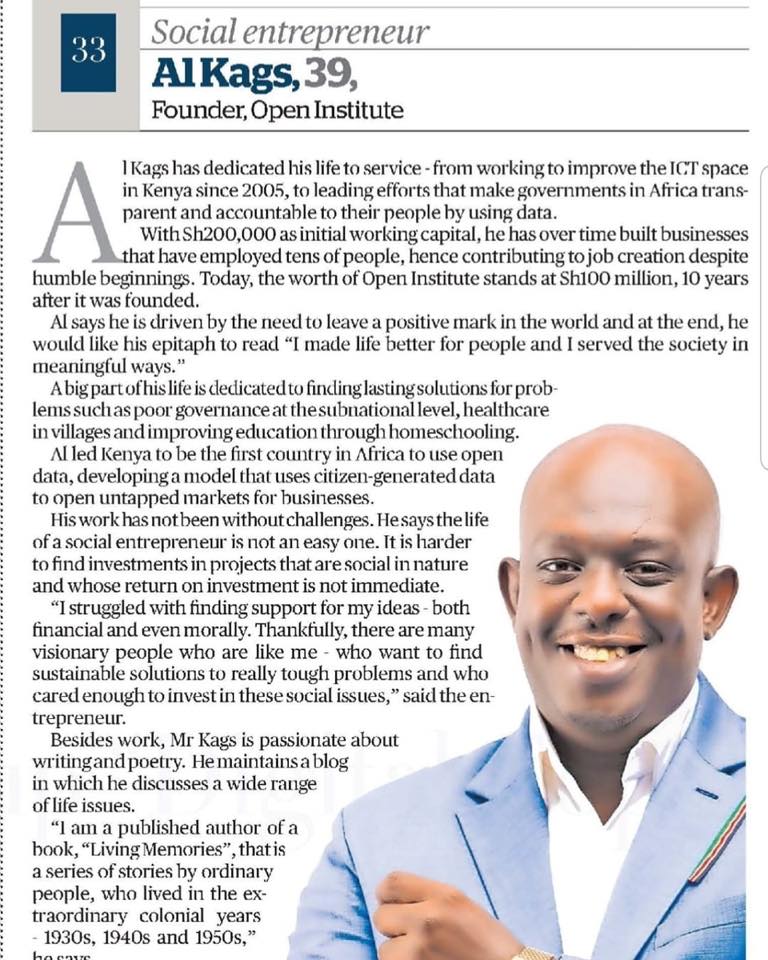 During the award ceremony, I was asked to make a keynote speech on behalf of the nominees. Below is what I had to say.
Here are some of the other men who were nominated.