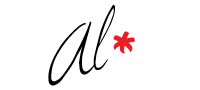 Open Africa: Kenya achieves another milestone
This week, as the world went through its annual routine of holding the UN General Assembly meeting in New York, a very significant global milestone was achieved: 38 governments of the world made known their strong explicit intention to adopt principles of Open Government  in anew partnership called the Open government Partnership. Kenya, I am joyful to say, is one of them.
Kenya, as Nathaniel Heller says in this blog post, has many challenges from a governance perspective but a lot of progress has been made in strengthening its governance structures – not least of which is the new Constitution of Kenya (which for example guarantees under Article 35, the right of Kenyans to public information). An indicator of the distance that we have come, is the very public process of employing the public officials Chief Justice of Kenya, Dr. Willy M. Mutunga. He was publicly interviewed on TV, Kenyans had a public opportunity to support and oppose his appointment etc. Kenya is the first country in Africa to implement the decentralization of development funds through the constituency development funds – which is 15% of the countries total budget.
But for me, the most significant movement towards strengthening governance and accountability, is  when a country publishes its data in a fashion that encourages and stimulates usage through visualizations and the creative weaving of development narratives.
I feel the need to address myself to a key point that Nathaniel raises:
"I can only wonder whether the time, expenses, and political capital devoted to building that website were really the best uses of resources. To vastly understate the problem, Kenya has a range of governance and open government challenges that go far beyond the lack of a website where citizens (many of whom are not online) can chart government datasets."
It is true that there is a danger of over-focusing on the technological aspect, but a pioneering country like Kenya will generally take the lead in implementing the technology quickly and efficiently- so that it is not a major issue. (By the way, Nathaniel: the day you went onto the Kenya Open Data Portal, was the odd day we were finalizing on key maintenance for the portal. I'm sure you'll find it useful now – but we are continuing to develop its usability and usefulness.
Was it the best use of resources? I think so. Coupled with the other advances that the country is making towards better and more open governance, the release of datasets in an easy-to-consume way is a crucial step towards getting engaged citizens. Speaking of citizens: the population of Kenya is 40 Million approximately and there are a little more than 26 Million mobile phones, at least a third of which are smart phones.
This is why part of Kenya's ecosystem has to be focused on the development of mobile apps that stimulate consumption of the data as well as the encouragement of journalists to practice data journalism.
The bigger issue in Kenya, is how the citizens will continue to be engaged.And this has to be the focus of the projects that drive Open Governments.
I might have more to say on this.