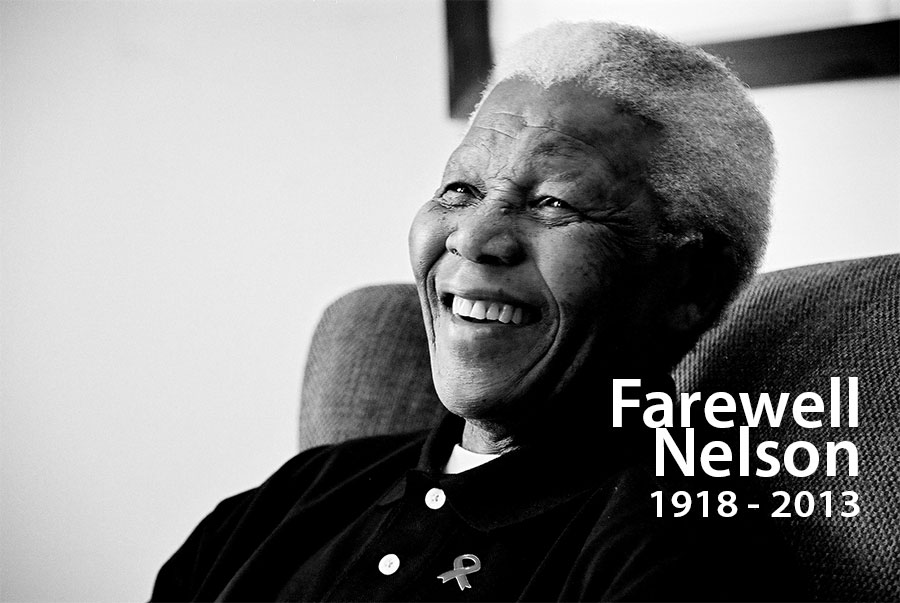 Today Africa – nay, the world – lost a great man. I never met Nelson Mandela but I feel as though I knew him as a friend, a father, a grandfather.
We shall mourn this great soldier who paid a great price – being jailed and hidden away in a desolate island for decades, being deprived of the love and cheer of seeing his children grow up and losing many of his friends – so that all his country men could share the same streets and bars and priviledges and responsibilities, as one nation made of equals.
But as we mourn, we must take in his wisdom as a child does upon a grandfather's knee. We must learn the lessons of his long and colourful life.
Through his persecution we learn that no price is too high, when the prize is for all of mankind.
Through his Sacrifice, we learn conviction in what is right, endurance and commitment against all odds.
Through his victory, we learn forgiveness, kindness and peace making.
Through his steadfast and faithful leadership, we learn the true meaning and benefit of unity.
I shall, as will many others globally, seek to learn these lessons and to remember him, I shall tell my son stories of the greatest African that ever walked the earth.
To his family, Graca Machel, his children and their mother, Winnie and all of South Africa, we say pole. We can only hope, that after he retired his family was able to make up for lost time. We shall forever be grateful to them for sharing him with us all these years.
As for me, I shall consider myself successful if I am 10% the man he was.
Al Kags