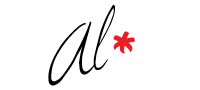 Beware Mr. President, the youth are at the door
Writer's Note: I sent this to the Daily Nation as an opinion piece but they never acknowledged it or used it so I am posting it here. 
The featured image came from Daily Nation. 
The year 2019 ended with many Kenyans feeling exhausted – not just from the vagaries of "hustling" but also from the sheer stress of encountering hopeless news almost every day. On one day, they woke up to reports of thousands of people losing their jobs and on another the cabinet secretary for finance announced, "Onge pesa" (we are broke). The news were often not good: we are in debt, billions have been lost to corruption, another old person has been appointed to head a parastatal. The leaders did not help as they bickered endlessly like toddlers fighting over toys.
2019 was the year that even the "different" politicians – the ones who were billed as "fighters for the people" because they were refreshingly blunt about the problems that people faced – were found with their hands allegedly in the till. Two of the more colourful ones are now facing jail time and Kenyans are hopelessly wondering when their messiah will come.
It was against this backdrop that "Wajinga Nyinyi", the lyrical masterpiece by King Kaka slapped Kenyans – citizens and leaders alike – to attention. The brazen lyrics put into words the deep-seated frustrations that many Kenyans feel but did not know how to express in words. In the days following the release of that song, it was clear that leaders didn't know what to make of it. One even wanted to sue the musician, before it became clear via social media that the musician had touched the hearts of many people.
Since then, Wajinga Nyinyi has been followed up in three other by several other artists, who have followed King Kaka's blunt vein. "Effect ya Nduru ya thao inafika mahali nduru ya mnyonge haiwezi fika…" (A thousand shillings is felt more than a poor person's screams," goes the lyrics of part 4 of the Wajinga Nyinyi series. "Back to basics," they say, "We, the DJs need to go back to scratch."
"The incentive that you give to your youth is going to be the make-or-break future of your country."

King Abdullah II bin Al-Hussein of Jordan, according to this Daily Nation story
It is time leaders and all of us, 'non-youth' people begin to recognise that the youth are at the door and they are unapologetically coming for what is theirs. A revolution is at hand and age is a major factor of the change that people will see. When people over forty hear the words revolution, they have in mind bloodshed, coups and civil strife – such has been the history of Africa in the past century. Change happened like that in the past because it was driven by a relatively small group of "Big Men" who led the revolution such as Uganda's Museveni who led a revolt to topple Milton Obote in 1985. Rwanda's Kagame led the rebel force that ended the infamous 1994 genocide.
The revolution that is coming is different in that it is likely not to have a focal point and it certainly will not be conventional. Let's look at the facts. Between 1996 and 2005 more than ten million people were born in Kenya. Today, they are between the ages of 15-24. At least 8 Million of them will be eligible to vote in 2022 – more than the total number of voters any of the winners of previous elections has garnered.
These young people are growing up the most connected age in history. They have grown up almost literally with the internet in their hands. The data is telling: Kenya has had an almost 100% coverage of mobile phones in the past 5 years – by 2018, there were 49.5 million mobile subscriptions. 88.6% of Kenyans are on Whatsapp. At least 1 in 5 Kenyans are on facebook. Let us process this information together with the fact that this is the population that has benefited from free primary education in Kenya since 2003, resulting in an 81% literacy rate.
The effect of all these numbers is simple: a strong idea has the highest capacity to spread through the minds of people faster than ever since the beginning of time. The Wajinga Nyinyi piece has had 2.5 million views since its release on December 14th. More interestingly, is that it has spread much further through other social media such as Whatsapp, when there were fears that King Kaka would be forced to take it down.
In the 21st Century, we already have seen revolutions in various arab and South American countries. Most recently there is a current revolt in Hong Kong. It would be instructive for our leaders to be aware of what was common in all those revolts: they all were youth-led, they all "spontaneously combusted" over a specific issue but became about all of the issues and in all of them violence came when the authorities tried to quell the uprising.