As we come to the end of April, I fear that we must brace ourselves for a harrowing May. If we thought that the measures that the government has taken so far to try and curb the Covid-19 pandemic are tough, I think we haven't seen anything yet.
Let us start with the basics. The numbers of newly confirmed Covid-19 infections that Health Cabinet Secretary Mutahi Kagwe will announce today happened two weeks ago. That means people who are confirmed today, were infected two weeks ago and in that time, the virus has been incubating in their bodies. What's worse is that they have probably infected numerous others unknowingly as they went about their lives.
This week we heard a series of stories that show that our behaviour will lead to an explosion of the number of infected people over the next two to three weeks. For instance, a Nakuru MCA died in a grisly car accident at the weekend. Videos shared on social media suggest the MCA had been at a party with friends on Saturday. The video shows them breaking the social distancing rule as people hugged to welcome a new entrant to the party. One of them even warned, "Haiya! You guys you are not supposed to hug!" and then laughed. If the video is authentic, I have seen no reports of any action being taken against the friends of the MCA.
Before the accident, the late MCA together with his colleagues and friends were drinking heavily.

Robert Alai on Twitter
Drinks and weed
We also saw a report of a Red Cross Kenya official, who dispatched an ambulance to go and collect her child and the child's friends from a party where they had been drinking even during curfew hours. This incident could have passed unnoticed had the youth in the ambulance not recorded themselves enjoying the ride and shared the video on social media. A cursory look at social media platforms; Instagram and Snapchat shows that many young people are not social distancing.
A recorded video of young people in a red cross ambulance being ferried home, courtesy of a senior officials influence.
I have been attending a series of Zoom conferences online organised by communications agency, Thellesi Company and the Emerging Leaders Foundation, in which youth have been talking about their experiences. What I have heard from the mouths of these young people is chilling. What many young people are doing is that they have been congregating during the day armed with drinks and weed during lockdown hours to "have fun". Today, at this house and tomorrow at another.
More sex than ever
"I have had way more sex than I have ever had before the lockdown – I even wonder if the coil (contraceptive) will hold!" a young lady confessed in one of those calls. "We have to smash to release stress," said another. For the uninitiated, "smash" is euphemism for having sex. They went on to explain that they organise to visit each other for sex at their apartments and even admitted they sometimes have multiple partners.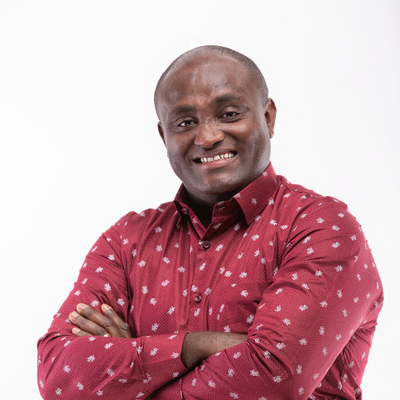 Kenya should brace for a "reproductive health epidemic" in the coming months as abortions, new HIV and STD infections and unwanted pregnancies could increase – especially in young people in their twenties.

Conrad Mochu, CEO, Thellesi Co
Quarantine
This week we also saw a chilling video of persons scaling a wall at Kenya Medical Training Institute in Nairobi to run away from quarantine. It was reported that about 50 people were involved in this "prison break" and were yet to be captured by the time of writing this article.
Pictures (above) released by activist Boniface Mwangi (see tweet) show that the quarantine centres in deplorable conditions. The pictures show beds strewn in large dormitory-like halls with no social distancing. In each of the beds, people only have one blanket and no pillow. In some of those pictures, we saw people lying on the floor with nothing to cover them. Is it any wonder that people would run away?
Because of such conditions people would be afraid to come out and volunteer themselves for quarantine. "It's like a prison," a tweet read from someone allegedly in quarantine. It is no wonder that some unscrupulous policemen are taking advantage of the curfew regulations to demand bribes from people who face quarantine. An idea the government should consider is to use hotels that are currently empty and closed as quarantine centres.
The owners of the hotels can be asked to strip them down to the basics and the government should set aside an amount to pay the hotel owners for their trouble. This way, the hotels will gain some revenue during this difficult time and people can be quarantined with much more dignity. The time has come for us to all hold each other seriously accountable.
As Mr Kagwe said on Wednesday this week, we must report people who are not behaving correctly. We must call out people who act to risk the lives of others. We must also hold the government accountable for its actions in handling this pandemic. There should be a public accounting of how the money that has been made available for this war is being spent and we must call on CS Fred Matiang'i to actively investigate the conduct of the police and other officials taking advantage of these regulations for their personal gain.