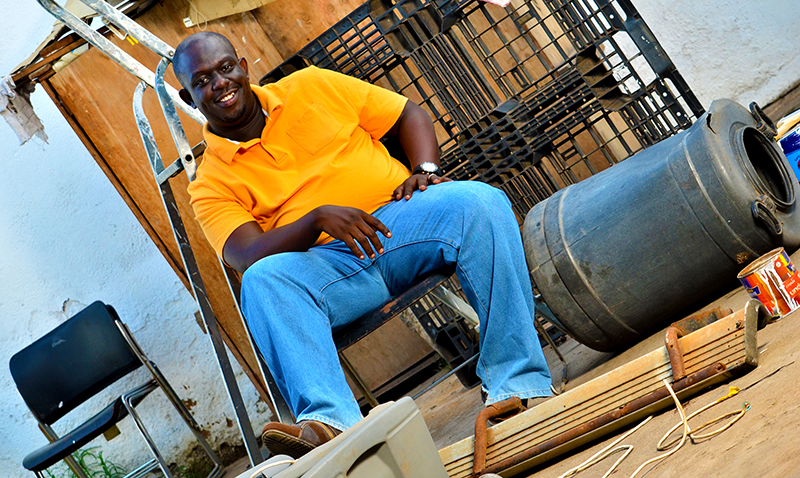 I like to say of myself that I am first and foremost a writer. Partly because I have written for a great many years – at one time I wrote 1000 words a day without fail. At another time of my life I traveled my continent and wrote two-page spreads in various media. I was even fortunate to write a book once that is a demonstration of my love for stories – it's called Living Memories. Through the book, I compiled 13 stories, told to me by elderly Kenyans who lived in the 1930s, 1940s and 1950s – the stories of ordinary people who survived in those extraordinary colonial times. Please buy the book – its available in Supermarkets and on Amazon. I am looking forward to retiring early in Malindi so that I can continue to indulge in my passion.
Be Goode, Be Open.
Professionally, I have developed expertise and experience in two areas that excite me: Marketing & Communications on the one hand and ICT for Development on the other. I have now developed rich experiences working in Government, the non-profit sector and the Private Sector.
In line with this, my very specific professional goals are as follows:-
First, I want to work with all individuals, growing organisations and companies that do good things, to develop their brands so that they get the support that they need to continue changing our world for the better – especially in Africa. This I do through the Goode Group, a collective of Marketing and Communications companies that is mostly dedicated to the Social Sector (governments, nonprofit organisations, social enterprises and personal initiatives for social good)
Secondly, I purpose to work with civil society organisations and governments to develop the policy, frameworks and programmes that will develop African societies using ICT. The Stepping stones that I have had experience working with are:- infrastructure, content (including working with applications developers), and Public Development Data Publishing & Visualisation. Right now, I focus on getting governments to listen to their citizens, be transparent and accountable so that they can develop better. I do this through the Open Institute. 
You can look at my detailed profile on Linkedin (I choose not to do my CV elsewhere): ke.linkedin.com/in/alkags/
I love (absolutely love) The West Wing TV Series.